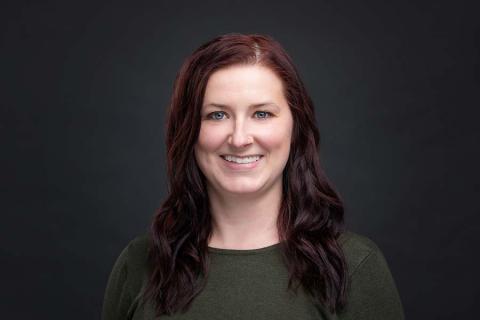 December 8, 2021
For Immediate Release
LANSING, Mich. - The Michigan Forest Products Council welcomes Michelle Felde as their new director of sustainability to fill the vacant position.
As the director of sustainability, Felde is responsible for coordinating and conducting logger training programs, implementing industry and landowner outreach efforts, and responsible for assisting a team in managing the Sustainable Forestry Initiative program in Michigan (MI SFI IC). Felde will also be directing goals and outcomes related to sustainable forestry public policy.
"Michelle's diverse experience and perspectives strengthens our ability to deliver on our mission," said Kevin Korpi, executive director for Michigan Forest Products Council. "I look forward Michelle's contributions in helping to ensure that MFPC and SFI continues to provide guidance on sustainable forestry in Michigan."
Felde comes to MFPC from DNV where she researched and helped to promote energy efficiency programs, directly managed and coached administration and engineering staff, and managed a winning RFP application and presentation. Felde also has experience in improving program design and efficiencies, and energy efficiency program business analytics.
"I understand the importance of forests have in Michigan. I hope to grow the Sustainable Forestry Initiative membership base to advance the sustainable industry and support the forestry industry in the political landscape," said Felde.
###
Media Contact:
Amanda Hattis
517-853-8880
Publication Date:
Wednesday, December 8, 2021